Entertainment News
The 'Ashawo business' must end – Paul Adom Otchere tackles the saga of 3 female journalists
" Simply because you don't like a woman doesn't make her an Ashawo. If you're recruited to call women by denigrating names like Ashawo, then you must change business. It must end" This was the preamble of Paul Adom Otchere as he did an editorial in analysing about Nana Aba Anamoa, Serwaa Amihere and Bridget Otoo's case with Journalist Albert. He chose to call them the three TV Queens.
These three female Journalist have been bashed for dealing with a young Journalist who has been calling them names on social media. The gentleman had come for auditioning. Paul was very bold in his submission devoid of partiality tilting towards his colleague Journalist ( Nana Aba, Serwaa and Bridget Otoo).
" Women have the right to be outspoken and vocal." Paul Adom Otchere added as he was totally unhappy about how some women are bullied on social media.
Despite supporting the feminine side and defending womanhood against name calling and cyber bullying, Paul ceased the opportunity to condemn Nana Aba Anamoa, Bridget Otoo and Serwaa Amihere for using a professional platform to settle personal scores.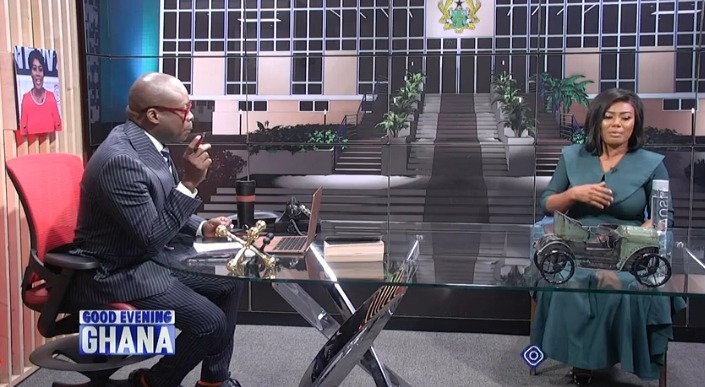 BRIDGET OTOO AND PAUL
In the latter part, Bridget Otoo was invited live on the show to explain what actually happened between them and Journalist Albert. Paul ceased the opportunity to ask her whether she has been called an Ashawo by those recruited to insult women on social media.
" No I haven't been called an Ashawo on social media yet " Bridget Otoo responded.
" That's very remarkable. Now lets look at the main issue. People have been sending me tweets and screenshots of you denigrating President Nana Addo Dankwa Akufo Addo. In as much as I'm defending womanhood including you against name calling like Ashawo and cyber bullying, is it right for women to attack men on social media including Nana Addo Dankwa Akufo Addo?"
" What I wrote for President Nana Addo Dankwa Akufo Addo wasn't an insult. It was a rhetorical question. He boasted that we've gotten Ghana out of the shackles of colonialism. That made me ask him " YOU AND WHO" ? I never insulted him." Bridget Otoo responded.
" You and who? But that's deep and never light " Paul Adom Otchere cutted in.
" It was just a joke. I wasn't serious with my comment " Bridget Otoo added.
Well, Paul wants all of us to stop calling women unpalatable names like Ashawo. However a woman could use rhetorics on the first gentleman of the land and call it a joke . God is our helper.
operanewsapp