General News
Check out Kevin Taylor's comment on Akufo-Addo's Facebook post that is receiving reactions
President Akufo-Addo has for some days now been touting his achievements in the course of the year. He has looked at the achievements of the ruling New Patriotic Party in areas like Agriculture, Education, Health, Land and Natural Resources,l and Energy. In a Facebook post, the president boasted about the achievement of his government in the area of energy.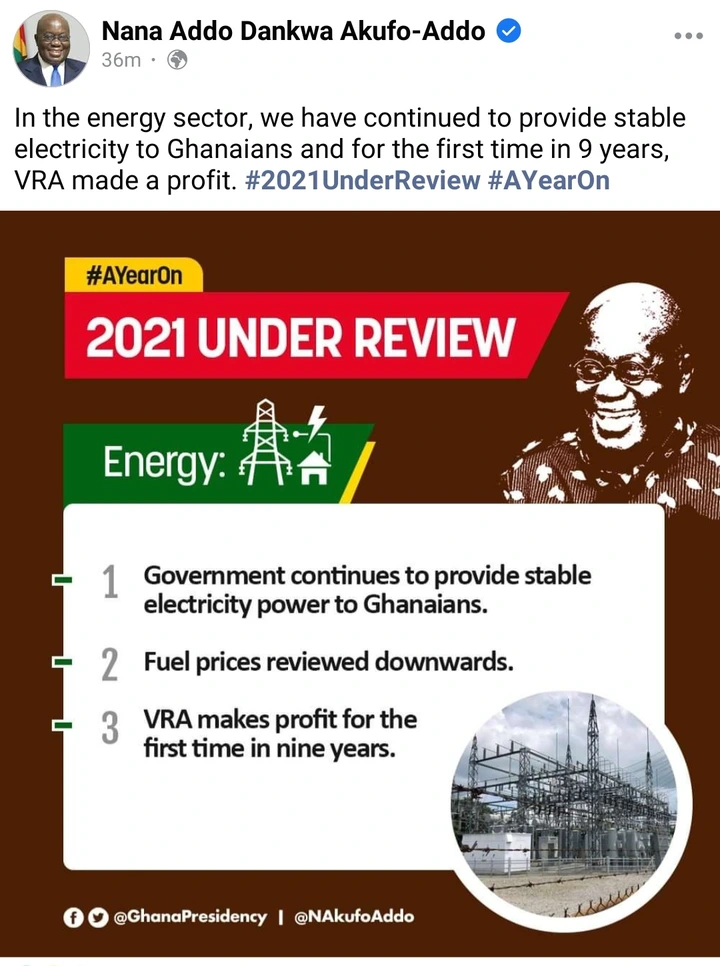 Energy has been a major talking point among the ruling NPP and opposition National Democratic Congress. The NDC has argued that it was John Mahama who curbed the incessant power crises of the country, while the NPP feels otherwise.
In the Facebook post of today, Tuesday, December 28, 2021, the president talked about how he had stabilized the country's energy crises. He also interestingly touted the reduction of fuel prices and the fact that the VRA had for the first time in 9 years made profits. Apparently, this didn't go down too well with many Ghanaians who showed their opinion in diverse ways.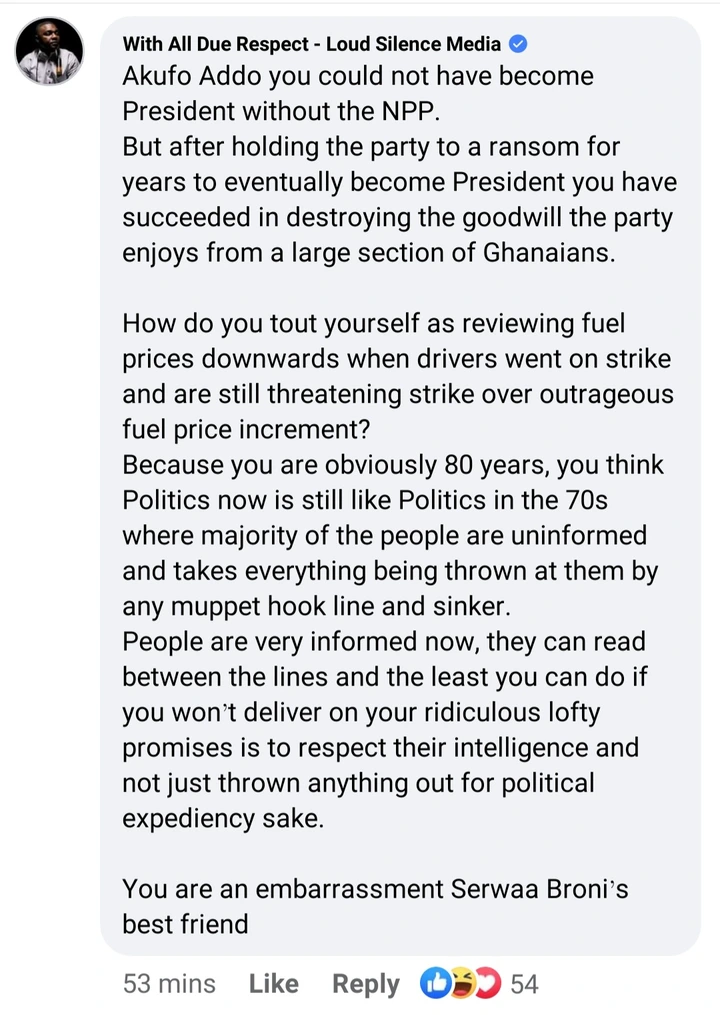 One comment that however got attention was the comment made by 'With All Due Respect – Loud Silence Media' owned by the United States-based Ghanaian journalist, Kevin Taylor. Kevin bemoaned the post of the president and wondered if the post was a reflection of what was happening in the country. He blasted the government for the increasing cost of fuel.
This comment from Kevin started a new debate as Facebook users were divided between supporting the president or siding with Kevin Taylor. Check out the reactions;