Hot!
Naked Pictures Of Mzbel Pops Online
Ghanaian celebrity and business woman, Berlinda Nana Akua Amoah, popularly known as Mzbel has shared some amazing pictures of herself. The photos were taken of her in an almost naked 'dipo' fashion style.
It could be an art that enriches the puberty rites performed for young girls by the Krobo tribe. It is called 'dipo' and it's. Performed to usher girls into womanhood.
But what more could have caused Mzbel to take on this ? She is covered in hand-woven beads around the hips to the upper tigh and just a Kente head gear. Her body smeared with oil gave her the silky feel on the skin.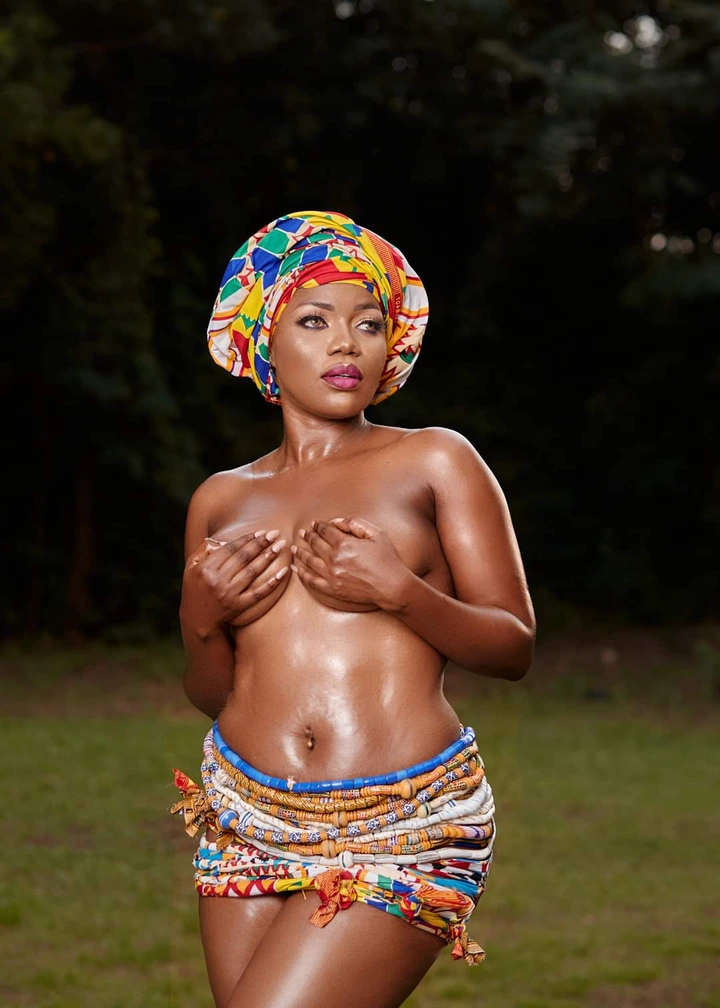 Then, comes a question that diffuses any thought of her being 'trapped' by the same circumstances as.Akuapem Poloo. Mzbel asked her fans if she is too old for a "dipo' rite.
She mentioned that she was denied an opportunity to be initiated into the dipo rite.
"Am I too old for "Dipo"? I'm a last born of Seven girls and the only one among my sisters who was denied "Dipo" cos my mama found Christ 💔" she stated on Facebook.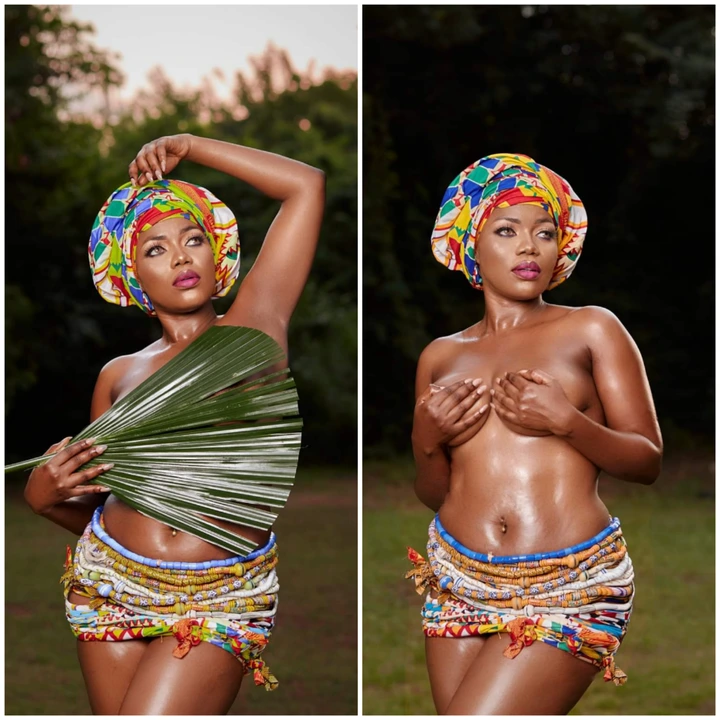 But the response by many to the question was in total disapproval of her art. Some say she is a mother and does not qualify to even pretend to perform that right.