News
Two Brothers Who Made Akufo-Addo's Statue Speak: Tells What Inspired Them To Do It For Him
The owners of President Akufo-Addo's tremendous sculpture that shook the internet in last three days have finally been unveiled as they appear on an interview on Pinax TV to tell what really inspired them to do it.
They are known as Chris Jesse and Isaac Amoah who works part-time as Sculptures with other works to succeed.
According to these two brothers, after their sculpture went viral and catch the attention of Ghanaians, some people are mimicking their sculpture to the extent of thinking it was done deliberately as a propaganda because they think it's not up to standard.
But nevertheless, they did these sculpture for President Akufo-Addo wholeheartedly because of the good works he has done for Ghanaians.
They admitted that their own siblings has also benefited from the Free SHS Policy which really motivated them to do this to thank President Akufo-Addo.
The Sculpture was made within one month but it took them two months to exhibit it at the Roadside which can be located at the Kasoa Tollbooth.
They indicated that, it cost them alot to wrap this statue up but for the love of President Akufo-Addo and not for any Political influence, they actually wasted time on it and their hard work has paid them right with the attention it has gotten.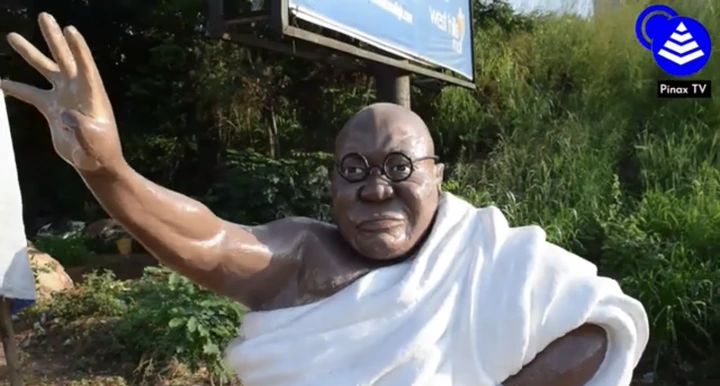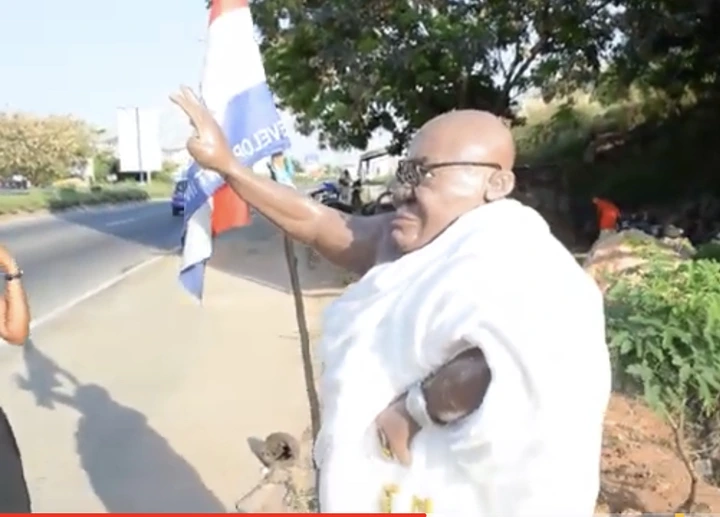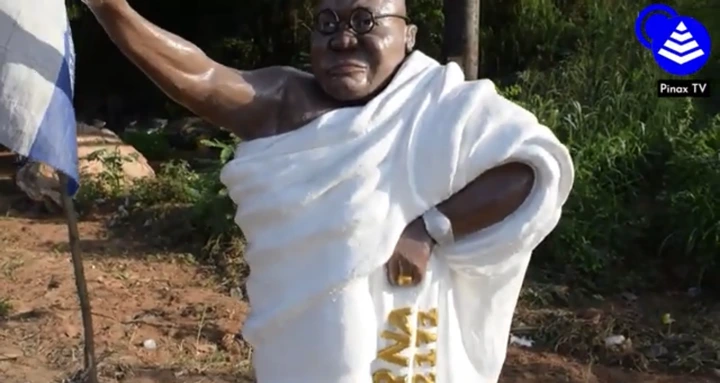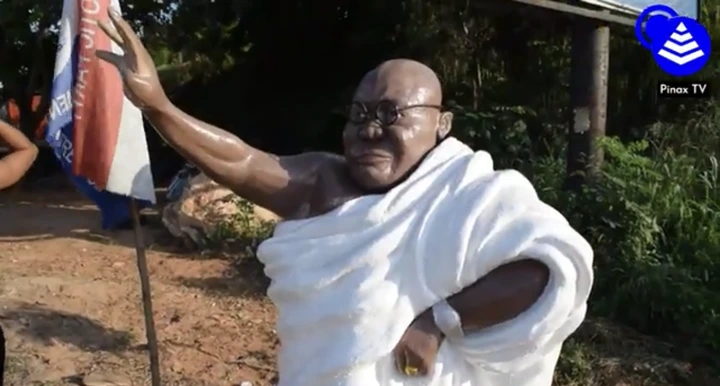 Story By: Nsemkese_Gh/Riddimsghana