On his campaign tour in the Savannah Region of Ghana, National Youth organizer for the ruling New Patriotic Party NPP met some young men at Bole in the Bole Bamboi Constituency.
The young men took turns to confess to Nana B how they were given Hundred Ghana Cedis each and transported them in NDC t-shirt to Sunyani. They placed Akuffo Addo's pictures in a coffin to signify the end of his political career in Ghana.
If you remember in 2016, those pictures became News items.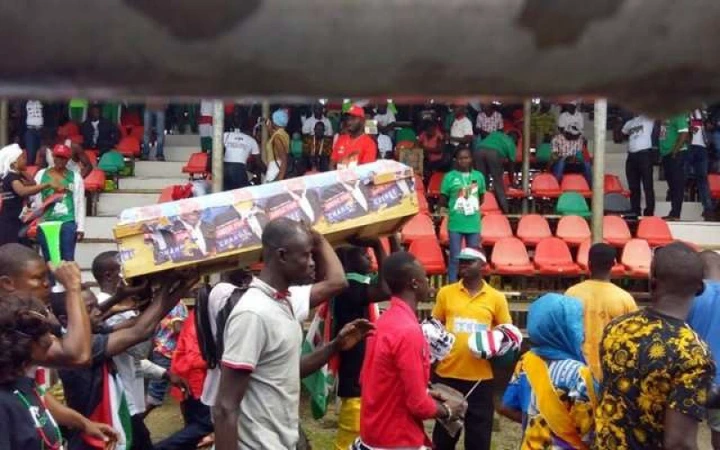 According to their leader who spoke on their behalf, they were convinced that it was just a fan fare, so they were made to carry the branded Akuffo Addo's coffin with his pictures inside at the National Democratic Congress program in Sunyani.
He begged Nana B to accept them into the New Patriotic Party NPP because they didn't know that President Nana Addo Dankwa Akufo Addo was that good.
Their confession triggered social media debate with some Saying that the young men are not the ones they Saw carrying the coffin at the NDC program and that they just misled Nana B for coins.
But the NPP indicated that they didn't pay for the defection and that it pains the NDC that the young men have abandoned them.
Credit: News.360